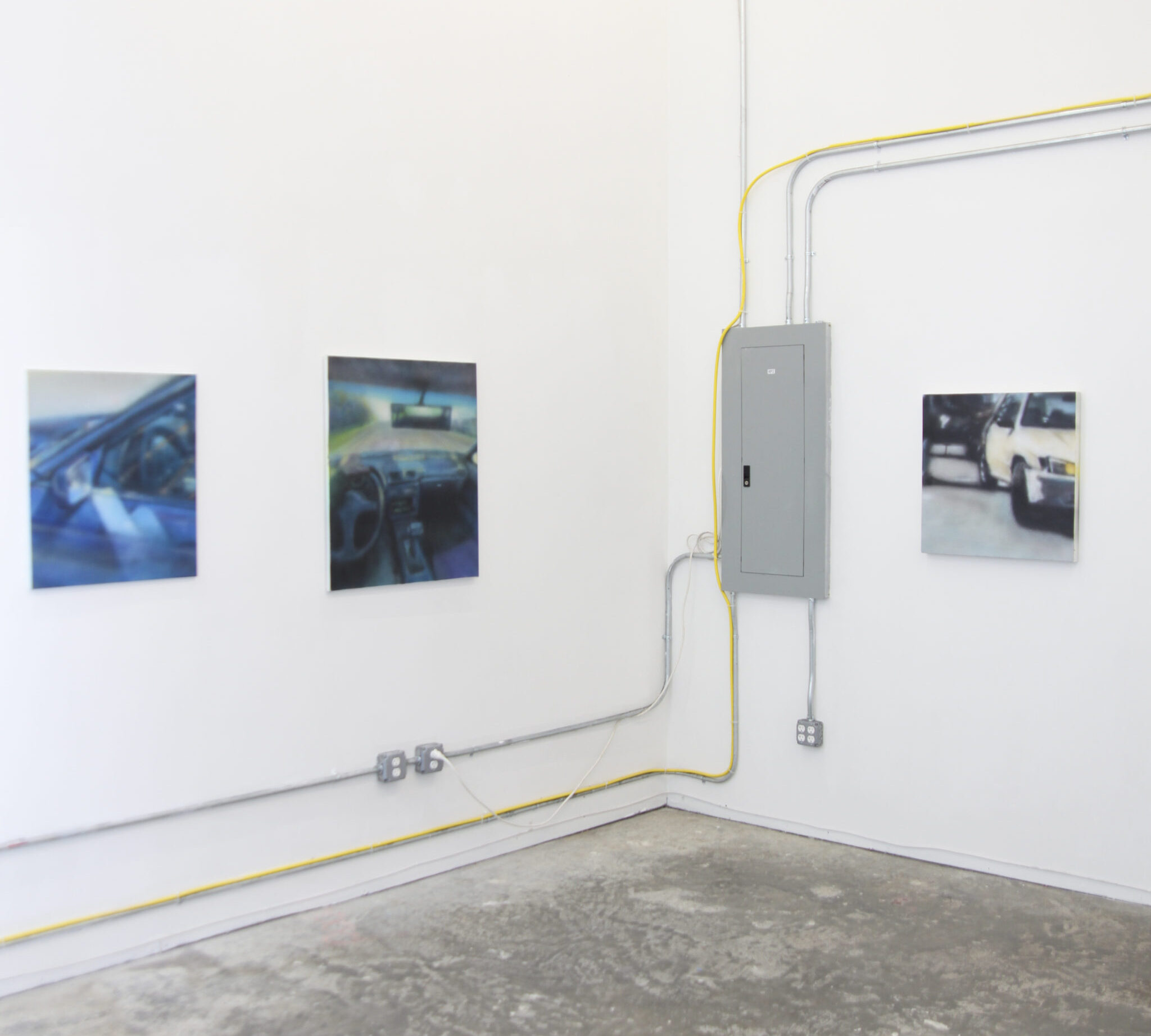 12 May–30 Jun 2021
Butterfly Kisses
Leon Xu
Helena Anrather is pleased to present Butterfly Kisses, an exhibition of new paintings by Leon Xu. Drenched in light and rooted in time, Xu's paintings combine soft layers of airbrush and acrylic to create an offering into a world simultaneously strange and deeply familiar. On view through June 30th, this is Xu's first solo exhibition.
Created primarily from memory, the paintings range in scale from large to intimate. The memory paintings are sometimes aided with reference images Xu takes on his iPhone camera, the now ubiquitous notebook. Xu is careful to differentiate between images designated to become paintings, and those that fulfill their duties as images. These carefully selected instances outline a protagonistic perspective of the recontextualization of time and space.
As Xu's paintings vibrate between image and picture, they reflect on how our habits of observation evolve in solitude. The works depict meditative scenes of and from Xu's car, a glistening blue 1989 Toyota Celica, a name derived from the Latin coelica meaning celestial or magnificent. The familiar landscapes provide a view into Xu's world at once generic and specific — the curves of the dashboard, the sparkle in the rearview mirror, the pop of the headlights — and leave us with glimpses of Xu's memory bank and reminds of us of our reliance on fractal images in the reconstruction of thought and lived experience. Memory becomes an emotional imprint rather than a cerebral reduction of a series of events.
Leon Xu was born in 1995 in Zongshan, China. He received a Bachelors of Fine art from University of Pennsylvania, and a certificate in Painting from Pennsylvania Academy of Fine Arts. Xu was included in Issue 134 of New American Paintings, in 2018.